Project X Zone Release Date Revealed
Plus, new characters and details on the first print edition.
06.30.12 - 9:09 PM
Famitsu magazine reports that Project X Zone, the successor to Namco x Capcom, will be released in Japan on October 11th for ¥6,280 ($78.68 USD). The first print of the game will include a soundtrack and a booklet with information on the origins of the game's various combatants, all packed in the fancy box you see below.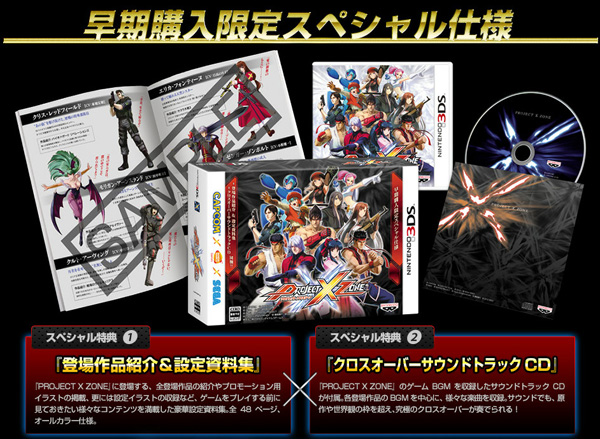 Speaking of characters, some of the latest additions to the roster include Flynn Scifo from Tales of Vesperia, Arthur from Ghosts 'n Goblins, and Imca from Valkyria Chronicles 3. They join a cast of over 200 fighters from popular franchises like .hack and Super Robot Taisen in a mayhem-filled strategy-RPG crossover extravaganza.
Project X Zone has not been announced for release in North America at this time.