New Final Fantasy XI Expansion Announced: Seekers of Adoulin
Ten years later, the game is still going strong. First trailer & images!
06.23.12 - 3:47 PM
At this weekend's VanaFest 2012, a semi-annual fan festival for long-running MMORPG Final Fantasy XI, a brand new expansion pack entitled Seekers of Adoulin was announced. Adventurers will gain access to the newly-revealed lands of Adoulin, a western continent with port towns, dense jungles, and sandy beaches. The expansion will feature an all-new storyline, centered around some tantalizing key words like "Tartarus" and "Yggdrasil." In addition, players will be able to master two new jobs, one of which is confirmed to be Geomancer. The other job is only hinted at on the game's official website, but some believe it could be Mystic Knight. What do you think?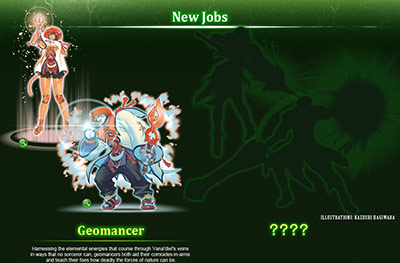 Take a look at several screens and artwork for the new expansion in our gallery below, and the first official teaser trailer here!
Final Fantasy XI: Seekers of Adoulin is slated to release worldwide in 2013. In Japan, the game will see release on PlayStation 2 and Xbox 360 (in boxed versions), and Windows-based PC (boxed and download). It seems other regions won't get the PS2 edition, as North America and Europe will get just the Xbox 360 (boxed) and PC (download).