Risen 2: Dark Waters For Consoles Delayed
But to make up for the delay, these versions get extra content.
04.20.12 - 1:21 PM
Although Risen 2: Dark Waters' PC release is only a week away, the console version will be coming later - but much later than was previously advertised. What was once a May release date for the Xbox 360 and PS3 versions, has now turned into the end of July. But there's some good news that comes with the delay. This version of Piranha Bytes' pirate-themed action RPG will receive additional content, including The Air Temple, an episode which adds on some more hours of gameplay.
In The Air Temple, you will seek to discover a lost temple which is said to be home to air magic. After discovering that an old friend Eldric is in Antigua you will follow him, hoping to be led to Storm Island where the temple can be found.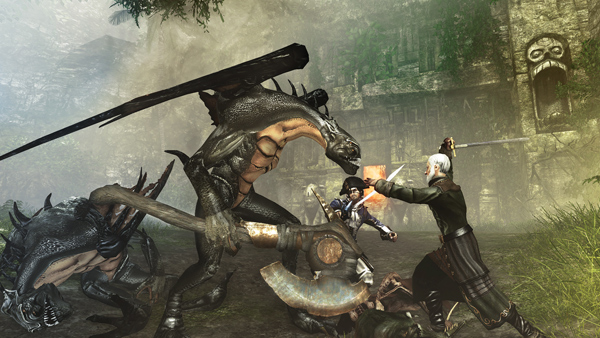 Risen 2: Dark Waters for PC goes on sale digitally next Friday, April 27th, while the console versions will release at retail on July 31st in North America and August 3rd overseas.