Europe Gets A Pandora's Tower Limited Edition, Too
And it's really not that much more expensive.
02.22.12 - 4:39 PM
Not unlike Xenoblade Chronicles and The Last Story before it, Nintendo of Europe is also preparing a limited edition for Pandora's Tower. The Wii action RPG, which requires you to feed beast meat to the main female character (now named Elena) to keep her alive and eventually rid her of a curse, will come in a steel case and include a 32-page artbook.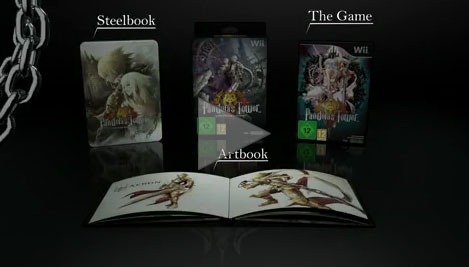 Pandora's Tower is dated for April 13th in Europe, with the regular edition priced at €49.99 and the limited edition €54.99, according to Amazon. The game has not yet been announced for North America.