Good People Will Die In North America, Too
Famitsu isn't the only magazine with good news.
02.21.12 - 10:14 PM
The sequel to Chunsoft's follow-up to 999: Nine Hours, Nine Persons, Nine Doors will be coming out West after all. Gyokugen Dasshutsu Adv: Zennin Shiboudes (Extreme Escape Adventure: Good People Die) was to be revealed in next week's issue of Nintendo Power, but some folks got wind of it early. Nintendo Power also provided an image of the article, which confirms that Aksys will bring the game out by the end of the year. There is also mention that the title isn't confirmed, and will likely not even be called 'Good People Die' after all.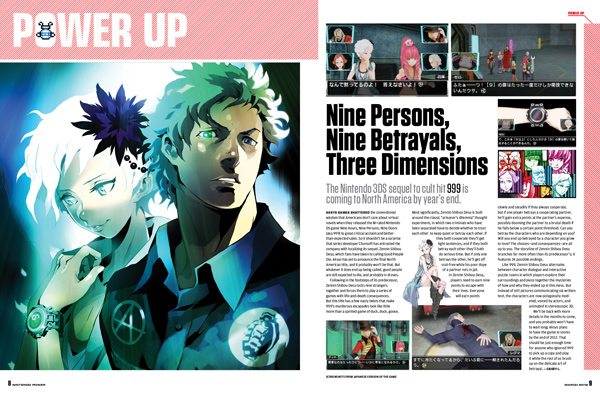 Good People Die takes on a similar premise as 999, though with an 'ambidex' game rather than just a straight-up nonary game. Although it was released in Japan as both a 3DS and Vita title, the Vita version, of course, isn't mentioned in the article. Check back soon for title, release date and platform details!