A 30 Year History Of Falcom
All bound together in a beautiful book.
10.12.11 - 8:08 PM
To celebrate its 30th birthday, Japanese RPG development company Falcom (best known for their Ys and The Legend of Heroes series) are releasing a book that details their extensive history. Called Falcom Chronicle, the book comes in at 640 pages and features interviews, illustrations, marketing, commentary, a 50 page glossary with over 2,500 terms, and, perhaps most excitingly, a character encyclopaedia that features over 1,600 characters from their games.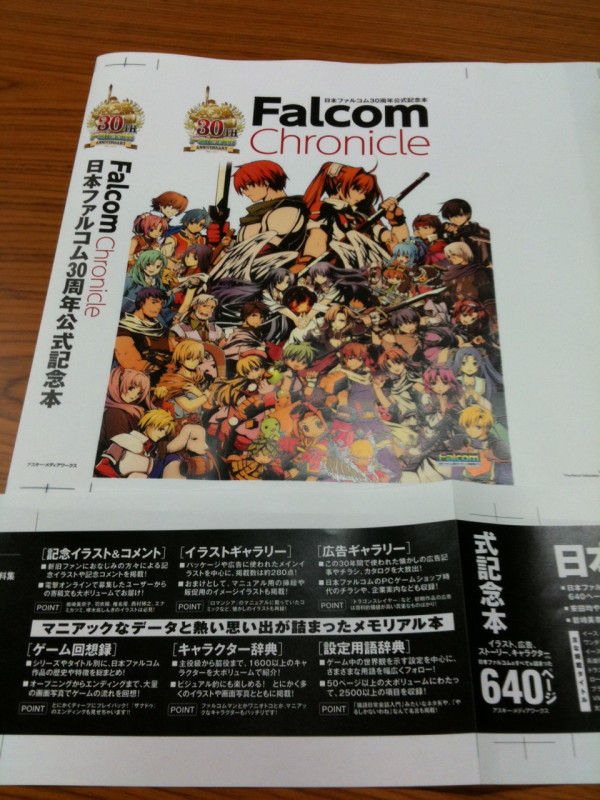 Falcom Chronicle will be released on November 5 In Japan at the price of 4,935 yen ($63 USD).