The Newest Addition to the Cast of Tales of Innocence R
A few other pieces of gameplay information included on the side.
09.22.11 - 8:44 PM
It was just recently announced that the Nintendo DS RPG Tales of Innocence would be remade for the PSP Vita under the name Tales of Innocence R. As mentioned at the announcement, one of the additions is a new character. Voiced by Saki Fujita, her name is Kyu Kyu and not only does she hail from a different world, she claims to be an archaeologist too! (Even though she looks like a crazy pirate.) Apparently the 18-year old Kyu Kyu doesn't speak the native language of the game's world Ruka very well.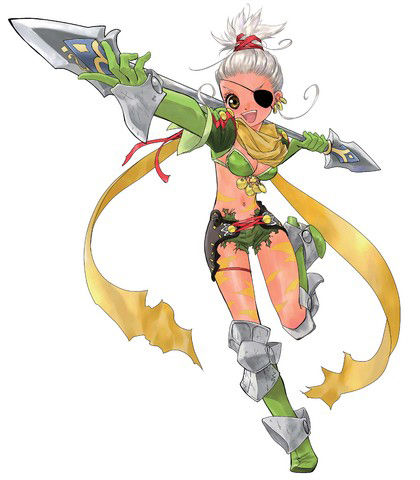 Along with Kyu Kyu, some new information about gameplay mechanics and story have been revealed. The scenario will be rewritten from scratch and all the voices will be re-recorded. This is an attempt to improve the overall quality of the game and so it will appeal to anyone who has already played the DS version.
The game will feature touch controls that allow you to quickly access pre-set artes, skills, and other menu-related objects too. Famitsu went on to comment about a new system that will be appearing that will "make players want to play good." It's difficult to guess what it will be from such a vague piece of information, but we'll be reporting on it once more details emerge. Stay tuned!
In the meanwhile, the first screens from Famitsu are below. Tales of Innocence R releases sometime next year in Japan.