Fate/Extra's Exclusive Online GameStop Pre-Order Bonus
A special Fate/the Fact booklet--featuring Rin Tosaka!
09.22.11 - 7:56 PM
If you're like me, pre-order bonuses that are exclusive to certain retailers or locations are a bit of an annoyance. It's always a hassle to be pre-ordering games at different locations just to get the best deal. This time around, GameStop USA is offering a special pre-order bonus for Aksys Games' PSP title Fate/Extra if you order the game through the GS website, and through their website only - you won't be able to get this at the retail stores. That pre-order bonus is a booklet called 'Fate/the Fact,' twenty pages of information about the Fate/Stay Night world and an interview with one of the main characters, Rin Tosaka! You can see the cover below.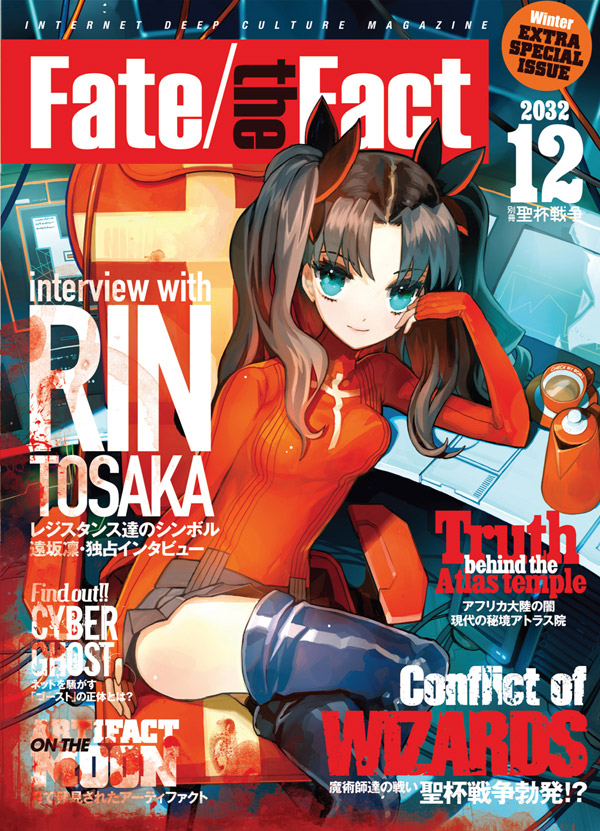 In case you missed it, Aksys is also releasing a special edition of the game (which should be available everywhere) that includes a 15-page Fate Visual Works art book and a soundtrack. This edition will be priced at $39.99, the regular edition $29.99 on UMD, and $24.99 for a PSN download. All versions will be available in North America on November 1st.