Dragon Age II Gets DLC Featuring Felicia Day
No, really. She has her own character and quest.
09.16.11 - 7:44 PM
A couple of months after Dragon Age II's first major DLC Legacy, BioWare announced another, titled Mark of the Assassin. This isn't just any DLC though, it actually features The Guild actress Felicia Day's character, Tallis, from the Dragon Age: Redemption web series. Tallis is an elf assassin - yes, she joins you - and of course, you'll get to explore the character's background as you accompany her to steal a relic from an Orlesian baron's estate not far from Kirkwall. As always, Mark of the Assassin will introduce a new area, new weapons and items, and new enemies.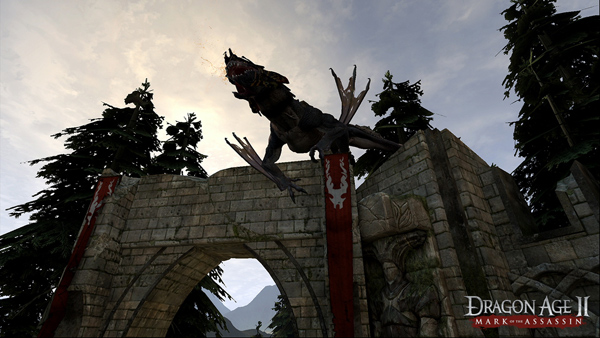 Mark of the Assassin is dated for October 11th on all systems, for 800 Microsoft Points or $9.99 US.