How To Summon Personas And Negotiate With Demons In Persona 2: Innocent Sin
In a trailer! And check out Europe's collector's edition while you're at it.
09.10.11 - 11:42 PM
Like most Shin Megami Tensei games, you'll get to recruit demons and be able to use them in Persona 2: Innocent Sin's battles. Of course, to recruit them, you'll have to be persuasive... and/or charming. Once you have Personas, Igor will show you how you can use various cards to strengthen them. Check out Atlus USA's latest trailer:
Of particular note to European fans is the promised collector's edition for Innocent Sin from UK publisher Ghostlight, who finally detailed its contents. Pictured below, the package contains a soundtrack CD in its own special jewel case, six double-sided art cards, an A3-sized poster, all in special packaging. Pre-ordering from Ghostlight's online store also nets you that nice red Tatsuya t-shirt. Pricing and an EU date have yet to be confirmed.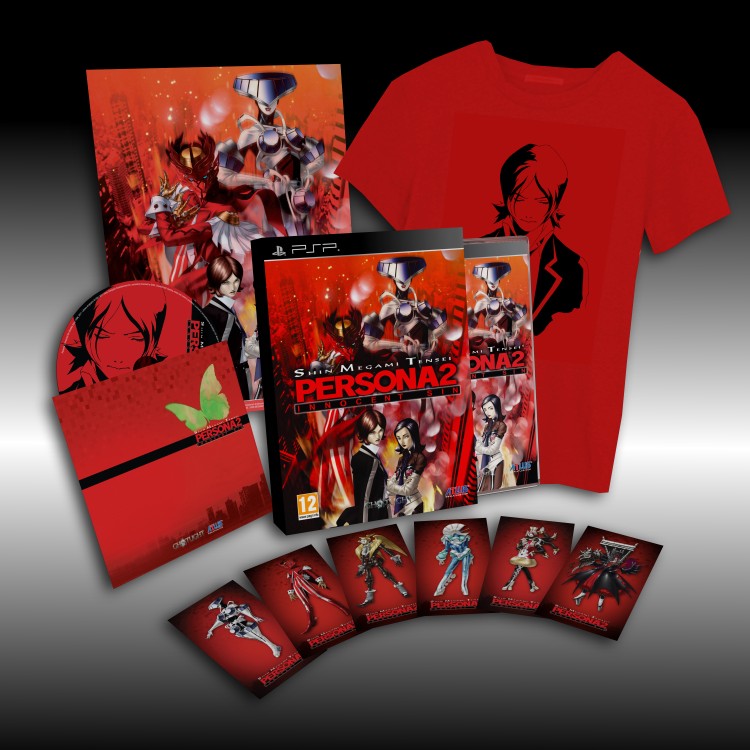 And for anyone in the SCEE territories who don't have it yet, Ghostlight also mentioned that Persona 3 Portable is now on PSN for the sale price of £23.99 (regular price £27.99). The sale price will only last for just under two weeks however, so grab it while you can!
Meanwhile, Persona 2: Innocent Sin hits North America on September 20th.