7th Dragon 2020 Delayed
But here's some other news about it while you wait.
09.02.11 - 3:26 AM
SEGA announced today that PSP RPG 7th Dragon 2020 would be released one month later than expected. It was originally set to go on sale on October 27, but will now be available on November 23. If you've missed our coverage on it so far, you can find some recent videos here and here.
To brighten the situation up a bit, it's been revealed that there will be 30 different voices available for you to choose for your party members, 15 male and 15 female. You can even select a unique look and class for them. For example, the combination of a student uniform and the samurai class, as seen below.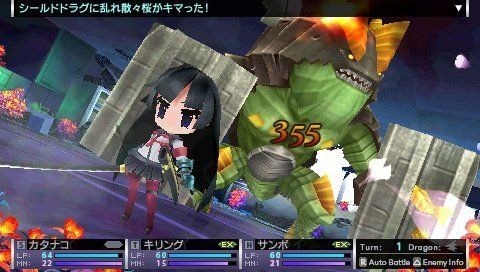 There are ten different looks in total. Once you've determined your look and class, you then go on to customize your skills. You can earn points in battle and then use them to make skills more powerful. They can later be reallocated if you want to try something different.