Infinity Series Title code_18 Goes Multiplatform
The series that spawned Ever17 continues with a new adventure.
05.24.11 - 3:49 AM
It's no secret that we regard Ever17 quite highly here at RPGFan, so news of another entry in the Infinity series of visual novels (which also includes Never 7, Remember11 and 12Riven) is welcome news indeed. The game, titled code_18, was announced previously for the Xbox 360, but a recent issue of Dengeki PlayStation magazine confirmed that the game will release on the PSP as well. Fans of 999: Nine Hours, Nine Persons, Nine Doors would be wise to look into this series, despite the tragic circumstances surrounding Ever17's English release by now-defunct publisher Hirameki.
Not much information is available about code_18 at the moment, but you can view art of main characters Tamaki, Yuzu, Hikari, Nanari, and Arika below: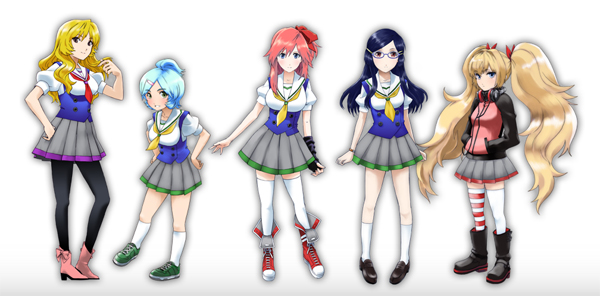 code_18 is slated to release later this year in Japan. No North American release has been announced at this time.