Record Of Agarest War Zero Gets A Limited Edition... In Europe
This one isn't terribly naughty either.
05.17.11 - 1:54 PM
If you're one of those fans that was a tad disappointed (or relieved) when Record of Agarest War Zero's North American limited edition was a lot tamer than the first game's LE, you're bound to feel the same about the European collector's edition. Titled Agarest: Generations of War Zero and being brought over to the EU by Ghostlight, the collector's edition will include a A3 sized double-sided poster, soundtrack CD, and three 3D cards all bundled in a limited edition box.
Buying from Ghostlight also nets you a T-shirt with some artwork on it. View the whole bundle here: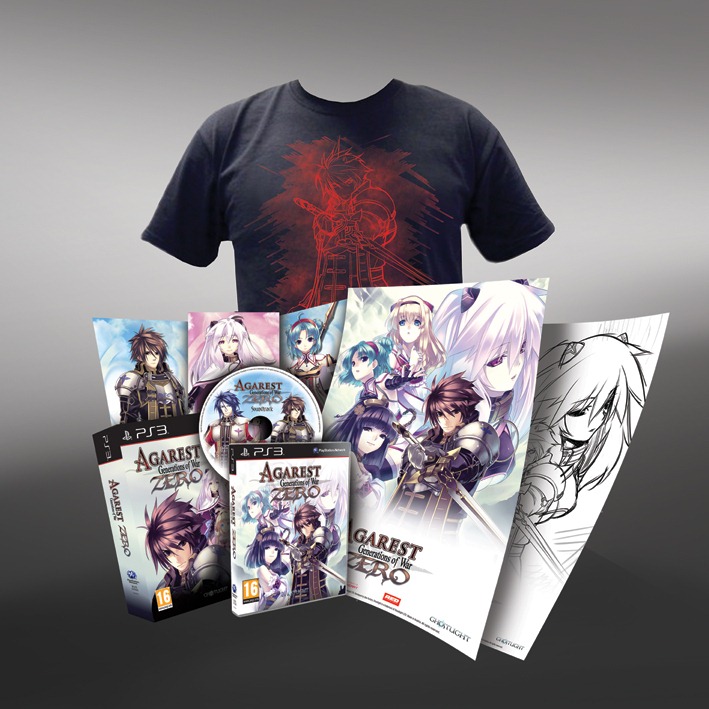 The game will be a PlayStation 3-only release in Europe, but doesn't yet have a solid release date. Record of Agarest War Zero will be released in North America via Aksys Games on June 14th, for both the PS3 and Xbox 360.