Rune Factory: Oceans Coming To North America
Don your wetsuits. The Tides of Destiny are coming in.
05.16.11 - 8:06 PM
A while back, a teaser image on Natsume's Facebook page dashed many hopes when it ended up being a screenshot from Reel Fishing Paradise 3D instead of a localization announcement for Rune Factory: Oceans. We are pleased to report that fans of tropical, anime-inspired farming hijinks everywhere can rest easy, because the latest Rune Factory game is indeed coming to North America under the title Rune Factory: Tides of Destiny.
This entry in the Rune Factory series retains the familiar blend of Harvest Moon-style farming with a focus on character interaction and fast-paced combat. Instead of an idyllic farm, however, players will find themselves settling down in an exotic archipelago. The main characters, Azel and Sonia, share the same body, which is sure to create a number of interesting situations. Travel between islands (of which there are over 30) is done on the back of a giant named Ymir, who the player will get to know as their adventure progresses. These exciting features and more are included to make this the most robust Rune Factory title yet.
You can view a Japanese promotional trailer for the game below:
And its new English logo.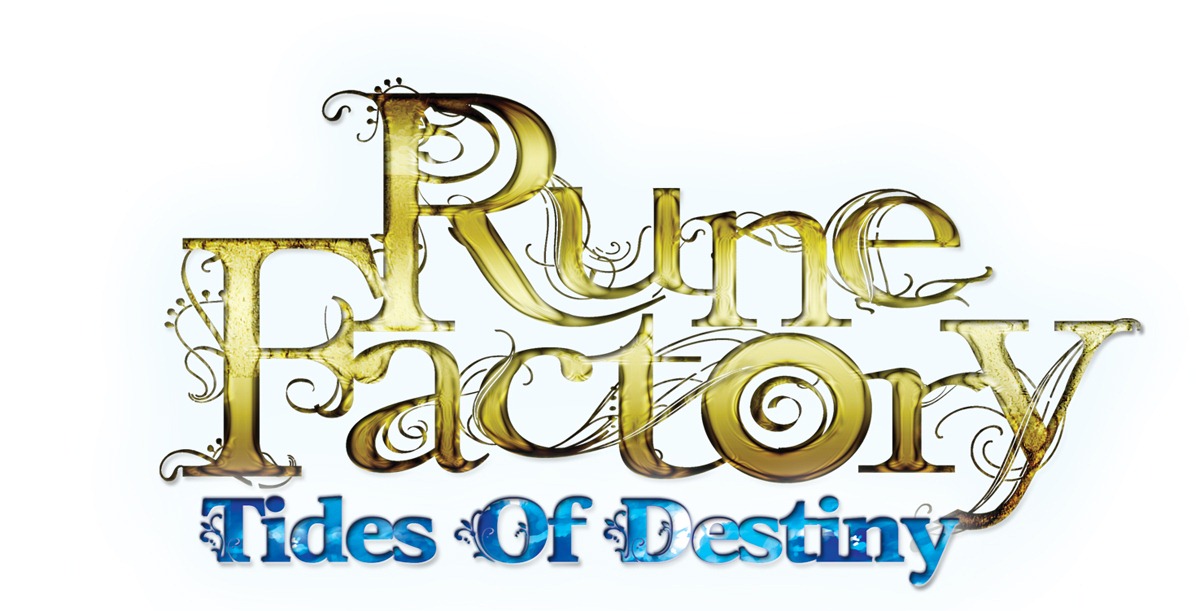 Rune Factory: Tides of Destiny will be released on the Playstation 3 and Wii later this year.