Three Classic Dragon Quest Titles Coming To Wii On One Disc
It's like the Super Mario All-Stars Collection, but with slimes instead of goombas.
05.11.11 - 12:34 AM
An announcement on the official Japanese Dragon Quest PR Twitter account (@DQ_PR) - and later on the official website - revealed the existence of an upcoming Dragon Quest compilation for the Nintendo Wii. The collection is called Famicom & Super Famicom Dragon Quest I・II・III. Fittingly, it will include both the Famicom (NES) and Super Famicom (SNES) versions of the first three Dragon Quest games. (Editor's note: I recently submitted my job application for a position of employment in the Department of Redundancy Department.)
The collection can be played with either the Wiimote, Classic Controllers or the GameCube controller. The game's release coincides with the 25th anniversary of Dragon Quest, and the box will include unspecified extras in addition to the disc. You can view the official logo below: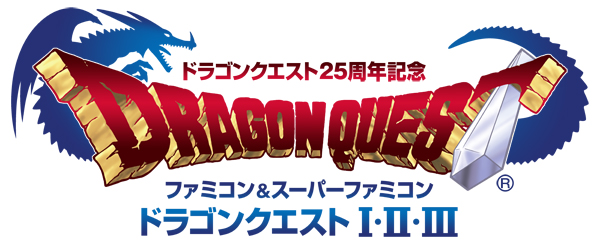 The collection is slated to release this September in Japan. No North American release has been announced as of this writing.