New Media Added (For) Over My Dead Body
Don't worry, you don't actually have to look at dead bodies.
04.15.11 - 3:07 AM
Ore no Shikabane wo Koete Yuke (Over My Dead Body) is a PlayStation Portable remake of a 1999 PSone RPG in which the descendant of a legendary hero is cursed by a powerful demon such that his life span has become a hell of a lot shorter. His children suffer the same curse and only live for a couple of years, at least until they find and kill that same demon.
The PSP version has a number of new features, including a system where you can pass items down through generations. To read more on the remake, go here. In the gallery below you will find 16 screen shots and three pieces of art. For comparison, this is what the PSone game looked like: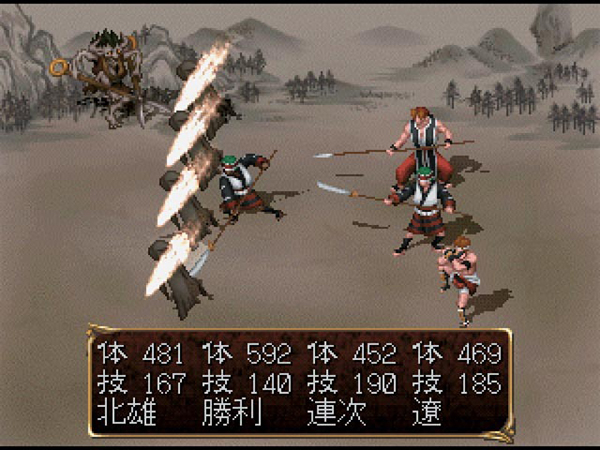 Over My Dead Body does not yet have a firm Japanese date.