Atelier Violet Gallery Update
New screens, character art, and yes, even a Christmas tree.
12.25.10 - 4:58 AM
I realize I lose some MP (as in, masculinity points) every time I talk about Atelier Violet and how adorable the game's graphics are, but dammit, it's so true.
Today's Christmas-timed update also happens to be partially Christmas-themed, as one of the eight new pieces of art in the gallery is this festive piece: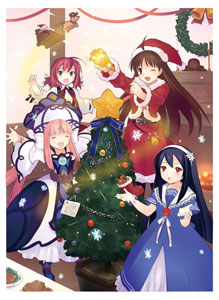 There's also 22 new screens to gawk at, so take a look at the gallery below. Atelier Violet: The Alchemist of Gramnad 2 hits Japanese PSPs on February 3rd, 2011.