More Characters, Art, Details on Tales of the World: Radiant Mythology 3
Yes, more cameos, some pre-order goodies, and over 50 new pieces of media.
12.18.10 - 2:22 AM
Haven't got your fill of Tales of the World: Radiant Mythology 3 yet? I hope not, cause there's a ton of new media - over 30 screens and 20 pieces of artwork - in today's update. As you'll see in the gallery, this art update reveals many more Tales cameos:
Flynn Scifo (Tales of Vesperia)
Natalia Luzu Kimuelasca Lanvaldear (Tales of the Abyss)
Fujibayashi Shihna (Tales of Symphonia)
Shing Meteoryte (Tales of Hearts)
Also in the new art you'll see the Great Swordsman, Twinsword, Monk and Bishop jobs.
As I'm sure you know by now, it seems it's rare for an RPG to release in Japan without either some pre-order bonuses, a limited edition, or both, and Tales of the World: Radiant Mythology 3 is no exception. A pre-order will net you the fancy little anime film strip and comic seen below. The story of the comic (titled "Hajimari no Kiseki") serves as a prequel to the game itself, making it possibly the perfect pre-order item.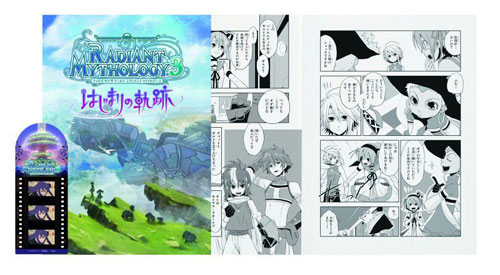 Also, here's a shot of the band Back-On, one of two artists (the other being an artist named "Me") working on the game's theme song. Back-On was involved with the theme song for Radiant Mythology 2, and are now... uh, back on board for the third.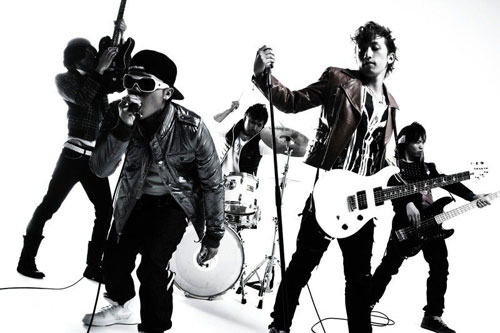 Currently about 85% finished according to Namco Bandai, Tales of the World: Radiant Mythology 3 releases on February 10th in Japan.