Aya's The 3rd Birthday Clothing Damage On Video
Looks like there's a shower scene after all. Are you really surprised?
12.10.10 - 3:15 AM
Poor Aya Brea. Looks like we can trace the whole 'exploit Aya' thing back to Parasite Eve II - sort of. After all, that's where the first shower scene in the series came from, although she didn't take clothing damage back then. Ever since The 3rd Birthday's announcement, fans have been clamouring for another such scene. Square Enix wasn't planning on it at first, but eventually after seeing fans' tweets, director Hajime Tabata caved.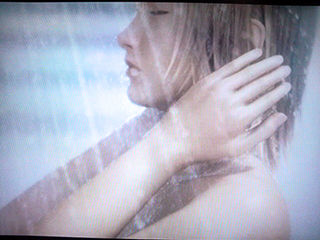 Of course, it drove the game's CERO (Japan's version of ESRB) rating up to D, and similarly will probably give it an M rating over here. Originally, Tabata hoped the game would be played by a wider audience, but fan demand was pretty high and Tabata realized Aya was much of the game's appeal, after all. Besides, the CG team was excited to create the scene and Square Enix approved despite the rating change.
You can also watch a brief bit of footage here.
There's more footage of Aya in the different costumes on the game's official site, which you might have checked out already for those wallpapers or Twitter backgrounds that we mentioned the other day. It's been updated again so if your PSP interface needs some form of excitement (definitions may vary), you'll find a theme in the Downloads section.
We've also added a few more screenshots to the gallery, which you can see below. The 3rd Birthday is out on December 22nd in Japan and (still) has no precise date in North America.