Valkyria Chronicles 3 Gallery Update And Lots of Info
Special abilities, new characters, classes and limited edition bonuses, oh my!
12.05.10 - 10:08 PM
You've no doubt seen the character video where Valkyria Chronicles 3's Riela Marcellis discovers that she's actually a Valkyria. But what do her special abilities as a result look like? SEGA shared some media and info on not only hers, but Imca's and Kurt's special skills as well. To use these abilities, the character will have to use up SP (skill points) which are shared by your entire party.
Riela's special skill turns her into a Valkyria, rendering her invincible, and she can then use her Valkyria Sphere and Shield. The sphere emits a beam that can deal heavy damage, even to tanks. Imca's is called 'Open Fire,' allowing her to blast away at all onscreen enemies from tanks to troops. To do this she uses Vár (no matter what class you have her in), a heavy weapon that's described as a Gallian rifle combined with an anti-tank lancer. Kurt's skill is Direct Command - meaning you can move him around without using action points. As well, your troops in his close vicinity won't take any damage.
Two new Nameless were also introduced: Number 21 is Felix, formerly a member of the main army but sent to the Nameless after filing a complaint about one of his officers. He has leadership qualities and a strong sense of justice. Number 12 is Valerie, who was once a historian and is looking to find out what really happened in the Darcsen Calamity.
In between battles, you'll manage your party, character growth and so on in the mobile Nameless Camp, which will serve as your only base of operations.
As for classes, Valkyria Chronicles 3 has the same five that the second game did, but this time you can choose freely between these classes anytime during the game (except within battles). You simply do so by changing their weapon. Like we mentioned before, though, each character will be strongest in a particular class. Experience is also distributed to the squad as a whole into five categories.
There are two kinds of potentials (skills): personal potentials, which only change if it's story-related; and battle potentials, which can change as your character levels up. Both are specific to the character. To learn battle potentials, each character has a 'Master Table' - sort of like a skill grid, where you can see how to progress to get to more rare skills. You can learn potentials as different classes, and if a line is formed between two such potentials, the character learns a new 'High Potential' which is more powerful.
Finally, if you're in Japan or importing, you have your choice of Valkyria Chronicles 3 limited editions. A store called Gamers is selling a limited edition bundle that includes dog tags, for 7880 yen ($95.13 US). Another edition includes an Emblem 422-themed collapsible stainless steel cup, a telephone card and a Nameless x Calamity Raven clear poster. This edition is 8479 yen ($102.36 US).

All pre-orders will include the Gallian Secret Document file 422. In it you'll get Chapter Zero (the story of Kurt's first battle), a look at Gallia in 1935 and a download code to get Alias from Valkyria Chronicles 2 as a playable character.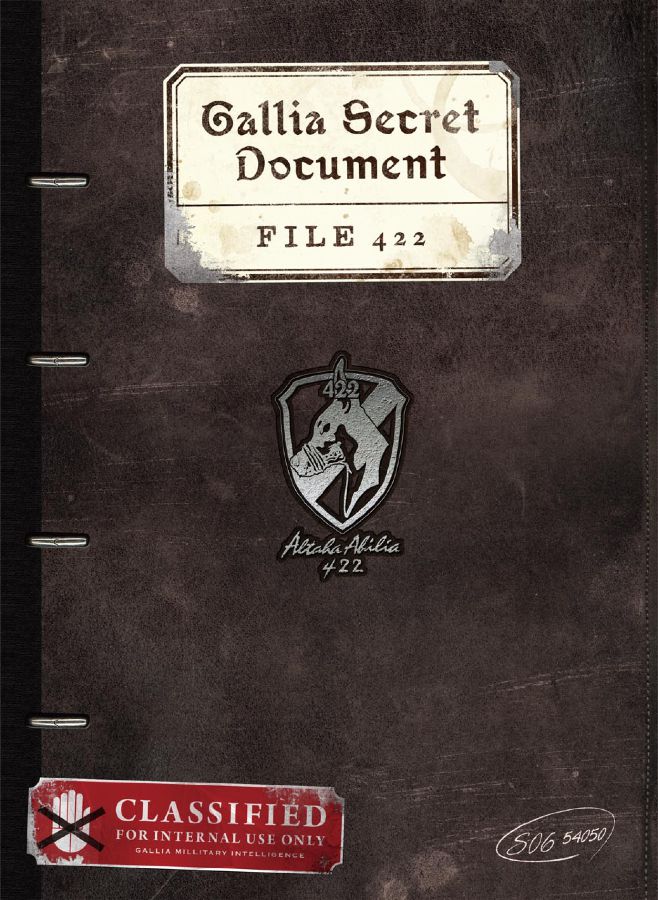 Valkyria Chronicles 3 for the PlayStation Portable will be on sale in Japan on January 27th. As far as regular editions go, the UMD will cost 6279 yen ($75.79 US), and the PSN download is 5600 yen ($67.60 US). The game has not yet been announced for North America. If you need more of a Valkyria Chronicles fix, don't forget that there's DLC available for the English version of Valkyria Chronicles 2. If you're already finished with that and are just waiting for the third game, the opening video is still viewable here. You can also see more screenshots, including of the special skills, and some new artwork - as well as larger versions of some existing ones - in our gallery below!