Japanese gaming magazine Famitsu has given out more info on

Grandia Extreme

on their website, along with the first pictures. Supposedly the game's strong point is the "pleasure of fighting", with a new feel for the battles and a revised battle system. The dungeons, drawn with much detail in the series' tradition, will contain many puzzles and traps, and will be fully 360-degrees rotatable. The game's battle system is, as previously announced, the Ultimate Action Battle System, a "half-real time" system relying on an action/speed gauge. The gauge, as can be seen in the screen shots, is now round. It's also mentioned the players and enemies can, with a certain timing, cancel each others' actions, just like in the previous installments of the series.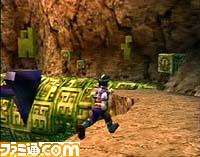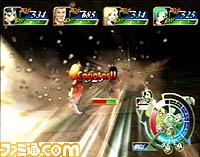 One of the new elements in Grandia Extreme is the "Synchro Flash System". In battle, some special skills can be unlocked and can then, under certain conditions, evolve to a "combined attack" with (an)other party member(s). Thus the player will have to fight many battles and experience many different situations in order to discover all of those skills.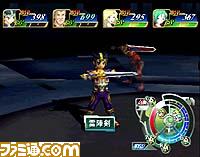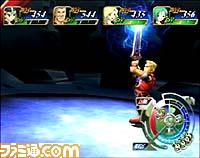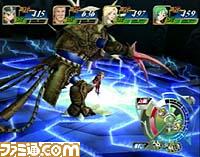 Some early information on the main character has also been disclosed; the main character, Evan, is described as a conceited "bad boy" type of character. He easily gets into fights and gets heated up fast in discussions. He basically hates working, but after his father's death, he is forced into it. He's working as a specialist of the ground's energies and is able to escape any dungeon. The first few screens also show three more characters (the party consists of up to 4 characters apparently): a middle-aged man, a young blond woman and a green-haired girl.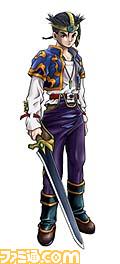 Grandia Extreme should hit PS2 retailers next spring... In Japan that is.