Growlanser PC Port And Other News
Just days after a sequel to Growlanser was reported, Atlus announced a PC port of the classic PlayStation RPG. The character graphics (by erotic manga artist Satoshi Urushihara) will be enhanced and a screen saver will be added. Growlanser for PC will hit Japanese retailers in late April 2001 for the tiny price of 2,980 yen (about $24). The basic system requirements are: Pentium MMX 200, 64 MB of RAM, and, of course, Japanese language support.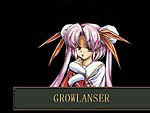 Enterbrain's RPG Emblem Saga has received a name change. The new title is Tearing Saga: Chronicle of Yutona Heroes War (tentative translation). The game is still scheduled for May 24th. The reason for the name change has not been revealed.
In a recent interview with Softbank's Dreamcast Magazine, Sakura series director Hiroi Ouji answered some questions about Sakura Taisen 4. ST3 was released just two weeks ago, and with Sega's plan to release the series for the PS2, the series' future installments' platform is unconfirmed. The platform choice, "is not up to me but to Mr. Kayama from Sega", Mr. Ouji said. He also explained that Red Company, "[hasn't] started thinking about the story yet", and that they would like to make one Sakura spinoff game before a sequel. "Also, Overworks has another idea of their own, so we're going to make two [games]". Yes, that means two more Sakura fan games will be released before a real sequel is developed. Both games will be released, "on the Dreamcast, of course".

Date Updated:
April 4th, 2001
Time Updated:
5:14 AM


Feena