Tokyo Game Show Coverage Continued!
According to videogames.com, Square claims Final Fantasy IX will be officially announced some time in November in a conference.
Neither Eternal Arcadia or Phantasy Star Online were being shown at TGS, unfortunately. But we did nab a pic of the merchandise t-shirt and logo for Phantasy Star Online! The t-shirt can be seen below the update.
Both Parasite Eve 2 and Dragon Quest VII are scheduled for winter 1999 releases. DQVII will feature a storyline that has the same feel as northern European mythology. Also showing at TGS was Shen Mue, Dragon Valor, and others!
Also, just a quick note, both Kadokawa Shoten Publishing and ESP are listed on the list of Japanese developers/publishers for the Playstation 2. What two RPG series do these companies have in common? Grandia and LUNAR of course! Something to think about....
We'll have more on TGS tommorrow morning.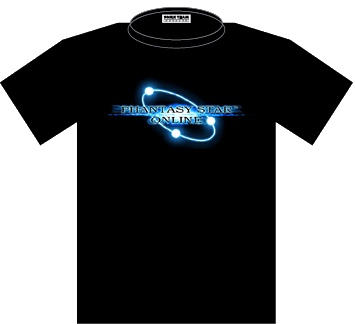 Date Updated:
September 17th, 1999
Time Updated:
9:32 PM


GhaleonOne
Related Links:
• Message Boards