June 4, 2012
E3 is always packed with games, and 2012 won't be any different. While we'll be offering up coverage on anything we can get our hands on, the RPGFan staff talked about what games each of us are most looking forward to this year and compiled them here. There is, of course, far more than will fit on this list, but here are some of the games we're most anxious to get our grubby hands on this week.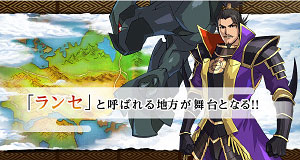 I know what you're thinking. "With titles like The Elder Scrolls Online, Kingdom Hearts 3D [Dream Drop Distance], The Last Story, and Growlanser IV expected at E3, why would you go with a Pokémon title?" I'll tell you why: Oda Nobunaga. Tecmo Koei's strategy titles are some of my favorites ever - I don't know how much time I sank into Romance of the Three Kingdoms VII through X for the PlayStation 2, but it's easily in the hundreds of hours range. So when I heard about Pokémon + Nobunaga's Ambition, Conquest's name in Japan, I considered importing the title since there was little chance it would see North American release. I'm glad to have been wrong.
Conquest (or PokémoNobunaga, as I like to call it) follows the player character and his Eevee battling warlords in the Ransei Region via tactical strategy battles. The title appears to be a relatively straightforward tactical RPG, though each Pokémon will have unique powers, as in the flagship titles, and each Warlord will be able to change the flow of battle by boosting the abilities of their Pokémon. It's nothing new, but Koei has always been able to craft particularly moving strategy titles, ranging from Nobunaga's Ambition to Kessen to Dynasty Tactics and they've done it with aplomb. This time, though, you'll be able to fight in Edo-era Japan with your favorite Pikachu.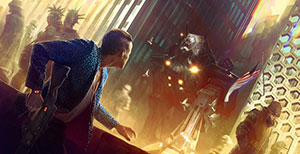 The team over at CD Projekt RED knocked it out of the park last year with Witcher 2, and we've all been holding our breath waiting for their next title. Based on
the artwork we've seen so far
, it's safe to say Cyberpunk won't see us returning to anything resembling Geralt's world. Of course, eschewing Tolkien aesthetics for those of Blade Runner is just fine in my book. The success of Mass Effect and Deus Ex: Human Revolution shows a viable market for sci-fi RPGs, and CD Projekt RED could be staking quite a lucrative claim in that particular slice of the gaming pie.
Of course, we can only speculate about what we will see out of this new title besides what little we know, but the possibilities certainly seem ambitious. CD Projekt RED's storytelling and characterization rivals the big boys over at BioWare, so I'm guessing we'll see some memorable locals and people. It appears they'll be keeping their grey morality system in place for this new title – as I was hoping – as the lack of clearly defined White Hats and Black Hats helps to keep things realistic in the world of the Witcher. We'll know more soon enough, but the anticipation is almost crippling at this point. Even though we know there's little chance we'll learn more this week, we can dream, right?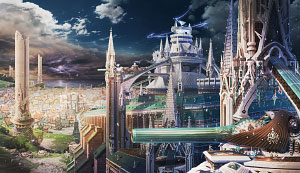 Yes, the second game in the trio of Wii RPGs that North American fans have been clamoring for is almost here. As gamers in Japan and Europe know, The Last Story has been fairly well received (our own Andrew's review aside!). The Last Story was developed by Mistwalker, a little studio founded by Hironobu Sakaguchi, who created RPGs you might have heard of such as, oh, Final Fantasy. With the Wii U looming, Wii releases have mostly dried up, with only the occasional bright spot such as Zelda: Skyward Sword and Xenoblade Chronicles.
Luckily for us all on these shores, while Nintendo of America seemed uninterested in bringing their own title out (Nintendo published the title in other regions), they were willing to work with XSEED Games to help bring it over. Considering it's unheard of for a Nintendo-published in Japan came out in North America via anyone but Nintendo, we're overjoyed that XSEED is doing this. We don't expect to learn anything new about the game at E3 – its July release is mere weeks away – but we're still excited, considering The Last Story is, fittingly, the Wii's last hurrah.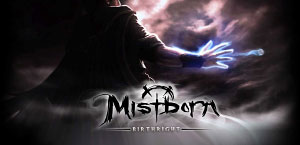 When reading Brandon Sanderson's action packed Mistborn series, I remember thinking the unique, metal-based magic system called Allomancy would be perfect fodder for a video game. Little Orbit, a company I had never heard of prior to their partnership with Sanderson, is planning to make that game. Piquing my interest is the fact that developers on Baldur's Gate and the original Fallout are involved in the project.
With release not scheduled until 2013 and the announcement having only been made at the end of March this year, the game is not likely to be too far along. But I'm very interested to see the overall approach that will be taken here – what kind of game do we have to look forward to? The Mistborn series screams for an action oriented RPG, but will we see elements of turn based play here? Hopefully E3 will give us some early answers.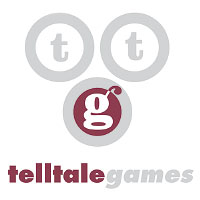 I grew up playing the the King's Quest series, and to this day, King's Quest VI remains one of my all-time favorite games. It is the gold standard by which I judge all other point-and-click adventure titles. When Telltale announced (in February 2011) that they had picked up the rights to create another sequel in the series, I was absolutely ecstatic. At the time, I had just started the excellent Back to the Future: The Game, and I was confident that Telltale could pull off a new entry in my beloved series; of course, it would have to be pretty different from the style they had been using for BttF.
There's been no word as to whether or not they'll have the new game at E3 – heck, there's been no word about it at all, but you can bet I'll be crossing my fingers that we hear something – anything – about it next week. With Roberta Williams not involved, I believe Telltale absolutely has their work cut out for them convincing longtime fans of the series that they can recapture what made the classics so great, and some kind of presence at E3 would be a great way to get started on that!
(Assuming it hasn't been canceled. Which would be bad.)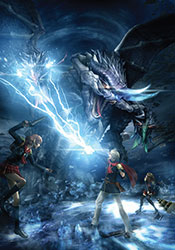 Years ago, Square Enix announced Final Fantasy Agito XIII, the mobile component in the trio of Final Fantasy XIII titles. Since then, we've seen the original Final Fantasy XIII and a surprise sequel, FF Versus XIII is
still
a complete mystery, and the mobile-bound Agito spun so far off from its Fabula Nova Crystallis roots that it was rebranded as Final Fantasy Type-0. From the looks of it, switching from what could have easily been a forgotten mobile spin-off into a full-fledged PSP title was probably a good move.
While it's known the game is coming here at some point, Square Enix USA has been tight-lipped on details of when, or whether North America will see the game released as a PSP title or updated to better support the newer Vita. We don't know for sure in what form Final Fantasy Type-0 may be present at this year's E3 – video, playable, Japanese, English, behind closed doors – but we're anxious to see this ambitious title in person.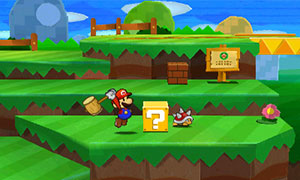 If you know me, you know that the Paper Mario and Mario RPG series (bar Super Paper Mario) hold a very special place in my heart. Paper Mario for N64 ranks amongst my top games of all time and I absolutely adore it. The announcement of Paper Mario for the 3DS sometime back was hugely exciting for me and a fairly big influencing factor in my decision to pick up a 3DS console. Unfortunately, I would have hoped we'd know a bit more about it by now. Aside from some preliminary information and some screenshots, Paper Mario 3DS still remains somewhat of a mystery.
Though I am unfortunately unable to attend E3 this year, I'll be tuning in eagerly to the Nintendo Conference for news. I'll be holding out for some new video and maybe even a better explanation of some of the new gameplay mechanics. Maybe we'll even get to see some new partners! As long as there are still badges to collect, I'll be happy.